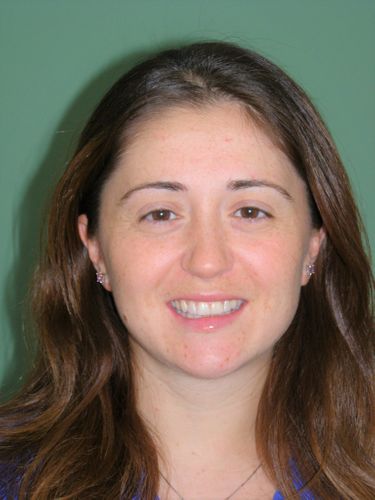 Julia Naoumova
Institute of Odontology at Sahlgrenska Academy, University of Gothenburg, Sweden
Julia Naoumova is associate professor at the Department of Orthodontics, Institute of Odontology at Sahlgrenska Academy, University of Gothenburg and senior consultant orthodontist at the Specialist clinic of Orthodontics in Gothenburg, Sweden. Dr Naoumova undertook her Bachelor in Dental Surgery in 2005 and her Master in Dental Surgery in 2007 from the University of Malm', Sweden. She obtained her specialization in Orthodontics in 2010 in Gothenburg and took her PhD in 2014 from the University of Gothenburg. Dr Naoumova was awarded in 2016 with the Beni Solow price for the best article in EJO and in 2019 with the best poster prize at the European Orthodontic Congress. Since 2021 she is Associate professor in Orthodontics. Dr Naoumova is supervising postgraduate students, master students and Phd students in different prospective randomized clinical projects. Dr Naoumova has been honored as invited speaker at national and international congresses. Her main research interests are interceptive treatments, eruption disorders and orthodontic treatments of impacted teeth.
Abstract
ORTHODONTIC MANAGEMENT OF PALATALLY ECTOPIC AND IMPACTED CANINES
This lecture will provide an overview of evidence based knowledge of different orthodontic treatments to prevent and to correct palatally ectopic and impacted canines.
Early diagnosis and treatment of palatally ectopic canines are crucial since they may cause resorption of neighboring teeth. Therefore, treatment of ectopic and impacted canines is one of the most prioritized treatments in orthodontics. Two common surgical methods to exposure impacted canines is open or closed technique. A modified open exposure called GOPEX (glass ionomer open exposure) has been used in Gothenburg, Sweden for almost 50 years. In this method, glass-ionomer cement coverage is used as a dressing agent which penetrates the gingival surface and thus lets the biological dental emergence system believe that the tooth has emerged and hence the canine continues to erupt in the palate. With this technique the canine is allowed to spontaneously erupt for about 6 months before orthodontic traction is applied. In this presentation, data with clinical cases from an ongoing RCT study comparing GOPEX to closed exposure with respect to postoperative pain and pain during the orthodontic treatment will be shown.
Aims, Objectives and Learning Outcomes:
Aims: overview of evidence based knowledge of different orthodontic treatments to prevent and to correct palatally ectopic and impacted canines.
Objectives: this lecture will provide an enhanced understanding of interceptive and comprehensive treatment of ectopic and impacted canines.
Learning outcomes: following this lecture, delegates should have acquired knowledge regarding which interceptive and comprehensive treatments are beneficial in treating palatally ectopic and impacted canines. The attendees will also be able to describe the advantages and limitations with GOPEX in order to apply this knowledge when treatment planning ectopic and impacted canines.