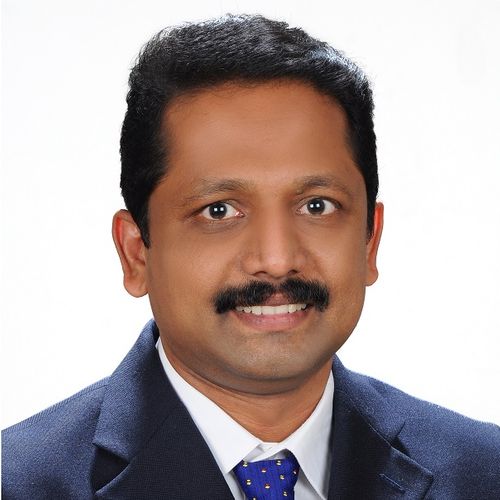 Vinod Krishnan
Sri Sankara Dental College, Kerala, India
Dr. Vinod Krishnan, professor and head of orthodontics, Sri Sankara Dental College, Kerala, India, holds Ph.D. and MDS in Orthodontics from the University of Kerala, FDSRCS and M.Orth RCS from Royal College of Surgeons Edinburgh, U.K. He edited two post-graduate textbooks, "Biological Mechanisms of Tooth Movement" and "Integrated Clinical Orthodontics." He is now serving as editor-in-chief of the Journal of the World Federation of Orthodontists. He is the peer reviewer for various international journals and has published numerous papers high impact factor journals. He edited three issues of seminars in orthodontics and has received the best teacher award from the Kerala University of Health sciences.
Abstract
Periodontal ligament mechanotransduction in health and disease: the effect on orthodontic mechanotherapeutics
The periodontium, with its cells, extracellular matrix, and neural and vascular elements, plays a pivotal role in mediating tooth movement through the alveolar bone and root cementum. In normal healthy individuals, the cells retain the capacity to regulate the tissue remodeling process by activating proper bone turnover mechanisms and remodeling periodontal ligament fibers. In diseased states and the adult population, the mechanotransduction process will get altered and fail to provide optimal responses to the applied orthodontic forces. Clinicians looking for optimal biological responses will always get perplexed by the situation we encounter in adult and diseased periodontium if a proper understanding of biological mechanisms is lacking. This presentation aims to outline the different responses evoked by periodontal ligament cells in young and adult orthodontic population as well as in healthy and diseased states. An idea about how periodontal ligament cells react to different force levels, low and high, when in different states they are in as outlined above (healthy vs. diseases and young vs. adult), will also be a subject of discussion.
Aims, Objectives and Learning Outcomes:
Aims:
To provide an insight into how the periodontal ligament mechanotransduction process get altered in the healthy and diseased state and young and adult individuals
Objectives:
Helping clinicians to identify the state of the periodontal ligament they are working with and modify mechanotheraputics applied to it so that an optimal response can be elucidated.
Learning outcomes:
Understanding the basic mechanotransduction process and the alterations in various situations like healthy and diseased and young and adults
Understanding the effect of different levels of orthodontic forces, low and high, on periodontal ligament cells and tissues
Helping clinicians to modify the mechanotherapeutics to generate optimal responses from periodontium in diseased states as well as adult individuals