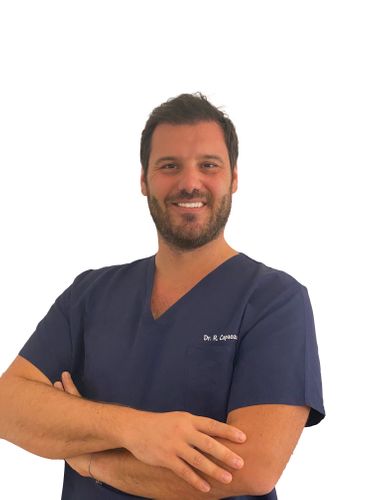 Riccardo Capuozzo
Graduated in Dentistry and Postgraduated in Orthodontics
,
Align Technology / RC Ortodonzia, Naples
Italy
Dr Capuozzo graduated at the University of Naples "Federico II" in 2008. Soon after his graduation, 2008-2009, he focused his studies on TMD and electromyography as Visiting Researcher at the University of Aalborg (Denmark) and the University of Zurich (Switzerland).
In 2014 he post-graduated in Orthodontics at the University of Naples "Federico II".
Adjunct Professor in 2021 in Aligner Orthodontics at the University of Rome "Tor Vergata" and "Unicamillus".
He was certified in 2012 with Invisalign and has been an Apex Diamond Provider since 2021. He has also been an Italian Align Speaker since 2020.
He is a member of the Italian Orthodontic Society (S.I.D.O.) and the past president of the European Postgraduate Students in Orthodontics (E.P.S.O.S.).
He works exclusively as an orthodontist in his clinic "Uniris" in Caserta and several other dental clinics in Naples, Benevento and Salerno.