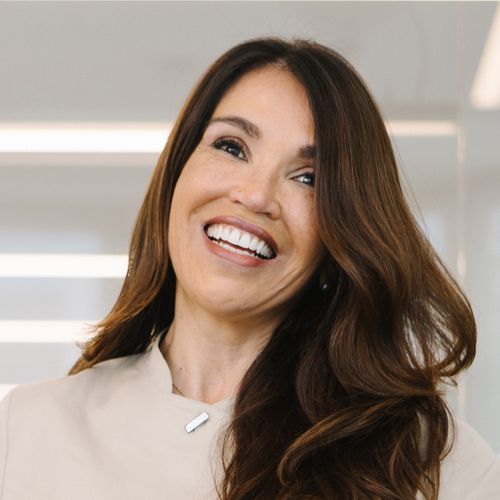 Maria Orellana
Universit' Libre de Bruxelles (ULB), Belgium
After obtaining her dental degree, Prof. Dr. Maria Orellana completed a doctorate (PhD) in Oral Biology and Maxillo-facial Pathology at the Medical College of Georgia in the USA. Her thesis focused on understanding the biology of tooth movement during orthodontic treatment. She later completed her specialty in Orthodontics at one of the most prestigious Canadian Universities, the University of Alberta. At the same time, Prof. Dr. Orellana pursued a Master of Sciences. Her research focused on understanding and preventing caries during orthodontic treatment. In 2007, Maria joined the University of California San Francisco as an Assistant Professor of Orthodontics, later becoming Associate Professor and clinic director. She was also a Director and Chair of the Boston University Orthodontic Program in Dubai, UAE. She is currently a Professor and clinic director of the Orthodontic Program at the Universit' Libre de Bruxelles (ULB) at the Erasme Hospital Professor Orellana has published extensively in American and International journals and participated in several orthodontics books. She is also an internationally recognized lecturer in orthodontic treatment with clear aligners such as Invisalign. During her career she has trained thousands of doctors across the globe.
Pre-congress course - Abstract
The management of multidisciplinary orthodontic treatments with clear aligners
Quite often multidisciplinary treatments represent a challenge in coordination among the different dental specialists. Clear aligners which utilize digital treatment planning can facilitate the treatment outcome in these complex cases. Moreover, it can give the dental specialists multiple checkpoints that are fundamental in complex cases rehabilitation. However, this planning requires a global vision and a precise staging of the movements that are unique to clear aligners treatment.
Aims, Objectives and Learning Outcomes:
Aims: To deepen the understanding of the unique role of clear aligners orthodontics in multidisciplinary cases.
Objective: This lecture will provide enhanced protocols and staging to treat complex multidisciplinary cases that require restorative treatments, implants and orthognathic surgery
Learning outcomes: After this lecture, doctors will learn how to better manage the timing for each collaboration between orthodontics and other specialists. They will confidently plan surgical cases from palatal expansion to bi-maxillary orthognathic surgery.