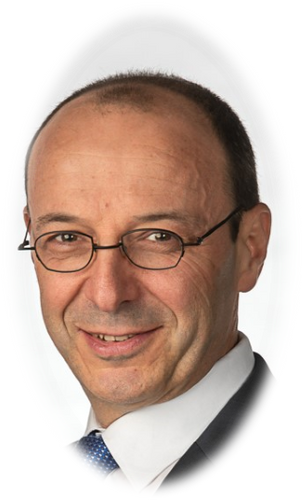 Guy Willems
University Hospitals Leuven and Ortholeuven, Belgium
Professor Guy Willems is Head of the Medical Department Dentistry at University Hospitals Leuven, Head of the Orthodontic Section - Department of Oral Health Sciences, Program Director of the combined Master/Clinical Postgraduate Training Program in Orthodontics at Katholieke Universiteit Leuven (www.orthodonticsleuven.be) and Head of the Orthodontic clinic in the University Hospitals Leuven. He is editorial board member of the European Journal of Orthodontics and president of the Network of Erasmus Based European Orthodontic Postgraduate Programs, an important company of EOS (www.NEBEOP.org). As such he is co-opted member of EOS Council. Together with the NEBEOP Board members he is the driving force behind the European Orthodontic Teachers' Forum and secretary/treasurer of the IADR Orthodontic Research Group. He is director of Ortholeuven, a center for continuing education in the field of orthodontics for promotion of the KU Leuven Orthodontic Postgraduate Training Program (www.ortholeuven.be) and open to general practitioners and specialists. Professor Willems is a well-know forensic odontologist with specific expertise in dental age estimation.
Abstract
Interceptive management of impacted canines in early mixed dentition: a paradigm shift in orthodontics.
The topic of upper canine impaction has been a constant in orthodontic literature. Many authors have investigated and discussed upper canine impaction and often similar types of treatment approaches have been explored in different phases of dental development. Most researches still point out the lack of evidence to support one interceptive treatment above the other and wish more randomized controlled trials would be organized.
Aims, Objectives and Learning Outcomes:
Aims: To investigate the effect of three well known interceptive interventions in a randomized controlled trial on maxillary canine impaction in early mixed dentition.
Objectives: This lecture will provide evidence for the most optimal treatment approach of upper canine impaction in early mixed dentition.
Learning outcomes: Delegates will learn how to diagnose potential risk of upper canine impaction in early mixed dentition and what interceptive treatment is most effective in facilitating upper canine eruption in the long run.