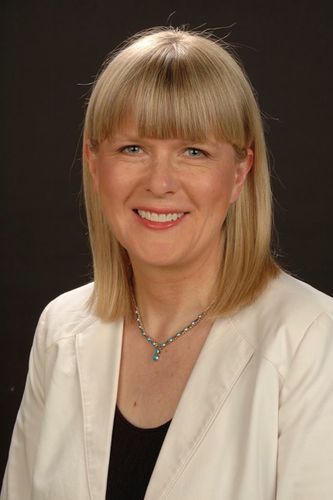 Ewa Czochrowska
Medical University of Warsaw, Poland
Dr Czochrowska graduated as a dentist from the Dental Faculty in Warsaw, Poland. She completed her postgraduate training in orthodontics at the University in Oslo, Norway in 1997 and then worked as a Research Fellow at the Orthodontic Department, Dental Faculty in Oslo until 2002. In 2003 she was awarded a PhD from the University in Oslo for a thesis on autotransplantation of teeth. For the publication from this work she received the American Journal of Orthodontics and Dentofacial Orthopedics Dewel Orthodontic Award in 2002. In 2014 she was awarded a habilitation in medical science from the Medical University in Warsaw on her work related to orthodontic treatment of patients with periodontitis. Dr Czochrowska is a past President of the European Orthodontic Society and hosted the EOS Congress in 2014 in Warsaw. She is President of the Polish Orthodontic Society and an Active Member of the Angle Society of Europe and the European Board of Orthodontists. She has organized two international congresses on tooth transplantation in 2016 and 2018. She has a private practice in Warsaw and works at the Department of Orthodontics, Medical University in Warsaw, Poland. Dr Czochrowska has authored and coauthored 10 book chapters and 50 scientific articles. She has lectured extensively worldwide on tooth transplantation and orthodontic treatment in patients with periodontal diseases.
Abstract
Autotransplantation of immature teeth – how to make it work?
Autotransplantation of teeth is an established procedure for treating dental traumatic injuries, tooth agenesis, and eruption disturbances. The main benefit of this procedure is obtaining a natural tooth replacement for a lifetime. A high survival and success after autotransplantation of immature teeth have been documented in numerous studies. This is especially important in children and adolescents for whom the possibilities for prosthodontic replacement of missing teeth are limited. However, good interdisciplinary cooperation is mandatory for the successful integration of this technique into a comprehensive treatment plan.
Different factors, such as orthodontic indications for the removal of a donor tooth, morphology and match between the transplant and the recipient site, and operator's experience, will be discussed during the lecture, and the key factors for success will be highlighted. Patients' opinions on different aspects of autotransplantation of immature teeth will be also presented. The last part of the lecture will include presentation of important prospective and outcome factors collected during the developing of a minimal dataset for tooth transplantation.