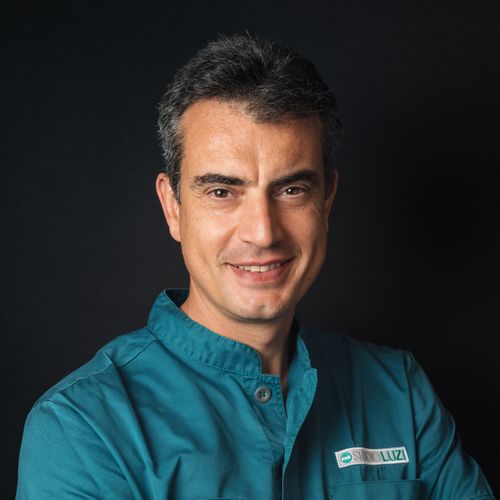 Cesare Luzi
University of Ferrara and University of Rome Cattolica, Italy
Dr Cesare Luzi received his Dental Degree at the University of Rome 'La Sapienza' and his Postgraduate education and Master of Science in Orthodontics at the University of Aarhus, Denmark. Founder and first President of the European Postgraduate Students Orthodontic Society (EPSOS). Past President of the Italian Society of Biomechanics (SIBOS). Past-President of the Italian Association of Specialists in Orthodontics (ASIO) 2018-19. Active member of SIDO (Italian Society of Orthodontics). President of the Italian Academy of Orthodontics (AIDOR) 2022. Member of the EOS (European Orthodontic Society) and WFO (World Federation of Orthodontists). Winner of the Houston Research Award of the EOS (2006) and of the First Prize Award for Clinical Research of SIDO (2006). Winner of the Beni Solow Award of the EOS 2010. Diplomate of the Italian Board of Orthodontics and the European Board of Orthodontics. Visiting Professor University of Ferrara and University of Rome Cattolica (Italy). Private practice in Rome, limited to orthodontics.
Abstract
20 years of TADs: a journey of hopes, great satisfactions and some small problems
Skeletal anchorage has broadly widened the spectrum of modern orthodontics and increased the clinician's possible treatment options, both when dealing with growing and adult patients. Absolute anchorage helps the clinician in difficult tasks like space closure, vertical control, intrusion and extrusion of single and groups of teeth, forced traction of impacted teeth, molar distalization and mesialization and more. Since their introduction in daily practice, TADs have evolved and clinical protocols have improved, guaranteeing predictable and reliable results when challenging complicated cases. Following 20 years of experience with TADs, keys to success and hints to prevent problems will be shared, while discussing the management of daily complicated orthodontic problems.
Aims, Objectives and Learning Outcomes:
Aims: to share 20 years of experience, success and failures, with the use of temporary anchorage devices
Objective: to provide an overall view on the real indications and possible solutions for the use of skeletal anchorage
Learning objectives: Following the presentation the clinician will acquire successful clinical protocols to address complicated cases requiring absolute anchorage control